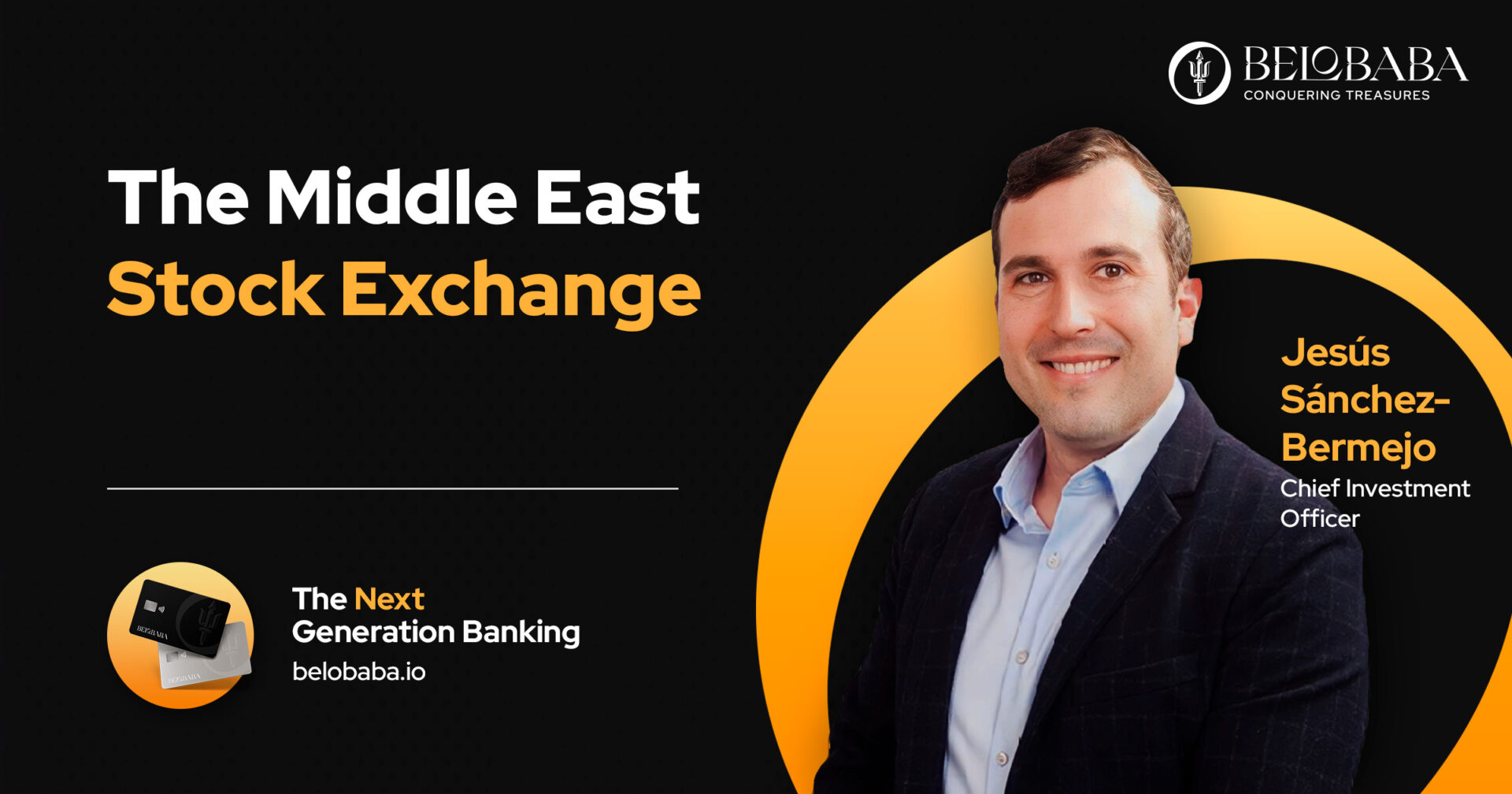 Dubai's Technological Leap: Blockchain, Fintech, and the Stock Exchange
The Middle East Stock Exchange is a general term used to refer to the various stock exchanges and financial markets operating in the Middle East region. This region includes countries in West Asia and parts of North Africa, and each of these countries may have its own stock exchange. Some of the most well-known and significant stock exchanges in the Middle East region include:
Saudi Arabia Stock Exchange (Tadawul): It is the largest stock exchange in the Middle East and is located in Riyadh, Saudi Arabia. Tadawul is known for listing many major Saudi companies and is one of the most important markets in the region.
Dubai Financial Market (DFM): Located in Dubai, United Arab Emirates, DFM is one of the largest stock exchanges in the region and lists a variety of local and international companies.
Abu Dhabi Securities Exchange (ADX): Also in the United Arab Emirates, ADX is another significant stock exchange in the region that lists shares of local and international companies.
Kuwait Stock Exchange (Boursa Kuwait): This exchange is located in Kuwait and is a major center for trading shares of Kuwaiti companies.
Qatar Stock Exchange (QSE): Located in Doha, Qatar, QSE is another relevant market in the Middle East.
I would like to advance on the Dubai market and what is happening in relation to technological adoption, blockchain, and the importance it will have on the Dubai Stock Exchange, once all the companies that make it up begin to be tokenized, adding the new ones. companies that are already entering the region, with this technological component, blockchain, fintech, traceability, metaverses, etc.
Dubai has been actively exploring the world of cryptocurrencies and blockchain technology. However, the cryptocurrency market is highly dynamic, and regulations and developments can change rapidly. Here are some key points about the cryptocurrency market in Dubai:
Dubai's Interest in Blockchain and Cryptocurrency: Dubai has shown a keen interest in blockchain technology and its potential applications. The government has launched various initiatives to promote blockchain adoption across different sectors, including healthcare, real estate, and finance.
Regulatory Environment: The regulatory environment for cryptocurrencies in Dubai and the United Arab Emirates (UAE) was evolving. As of 2021, the UAE had introduced regulatory frameworks for digital assets, including cryptocurrencies. Crypto exchanges and businesses were required to register with relevant authorities and comply with anti-money laundering (AML) and know-your-customer (KYC) regulations.
Dubai-Based Crypto Exchanges: There were several cryptocurrency exchanges based in Dubai and the UAE that allowed residents to trade cryptocurrencies. Some of these exchanges provided a range of cryptocurrencies for trading.
Blockchain and Crypto Events: Dubai hosted various blockchain and cryptocurrency events, conferences, and expos, attracting professionals and enthusiasts from around the world. These events often featured discussions about the future of cryptocurrencies and blockchain technology.
Government-Backed Projects: Dubai's government was actively involved in blockchain and cryptocurrency projects. For example, the Dubai Multi Commodities Centre (DMCC) launched a blockchain-based platform called "DMCC Crypto Center" to support cryptocurrency trading and other related activities.
Cryptocurrency Acceptance: Every day more businesses in Dubai accepted cryptocurrencies as a form of payment for goods and services.
The Virtual Assets Law handles all transactions involving virtual currencies and digital tokens within the Emirate of Dubai, including cryptocurrencies such as BTC. Law No. 4 of 2022 on the Regulation of Virtual Assets in the Emirate of Dubai, the Virtual Assets Law, is a meaningful legislative exercise.
Virtual Assets Regulatory Authority ("VARA").
In February 2023, VARA which has been described as "the world's first, tailor-made Virtual Asset regime" issued its Full Market Product ("FMP") Regulations. The FMP Regulations encompass a host of regulations applicable to all virtual asset providers.
The world is changing and Dubai is one of the greatest exponents in relation to the adoption of new technology that will impact its own stock exchange, although the rest of the stock exchanges discussed in today's article.