Last week my colleague Toni Garballo talked about web3 and its influence on the metaverse… and taking advantage of the hype generated by his article.
We are not going to explain the technological transaction that Toni also explains in his article but we are going to see what all this transition from web2 to web3 brings to gaming and what it is looking for in web3.
Why do new gaming projects take advantage of web3?
I want to comment that from my point of view and from what I am seeing, observing and reading about what the big names in the sector are doing, this is my perspective of how is the transition of games from web2 and web3.
Surely I will be wrong because one of the things what I am seeing is that we do not know the best use of this technology and we are at the first steps, even so I hope that all of you who read the article leave your comments and opinions on what you think is not correct.
Step 1. Ownership.
I have already talked in previous articles about what NFTs bring to blockchain gaming, the ownership of the element and its marketability. This is based on the idea that players are not just there to "spend" time in the game.
But this is not all that web3 can bring, it's like "putting the yellow pages on the internet".
Step 2. Player experience.
We all have limited time and one of the main challenges, along with monetizing, is that the player spends as much time as possible in the game.
Can the blockchain help with that? Through the blockchain we can make content creators part of the games by creating parts of the game.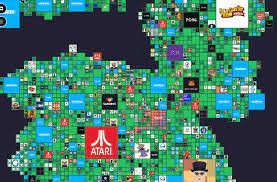 Step 3. Economic incentives
This point is the most interesting of the web3, the alignment of incentives.
We are not only talking about the economic models of the games, play to earn, play and earn, play to own, etc… but we are not talking about anyone who participates in the game, creating content as we talked about in the previous point or other contributions that bring benefits to the ecosystem.
For this reason, it is important that the incentives are not only given to the players but to all actors involved: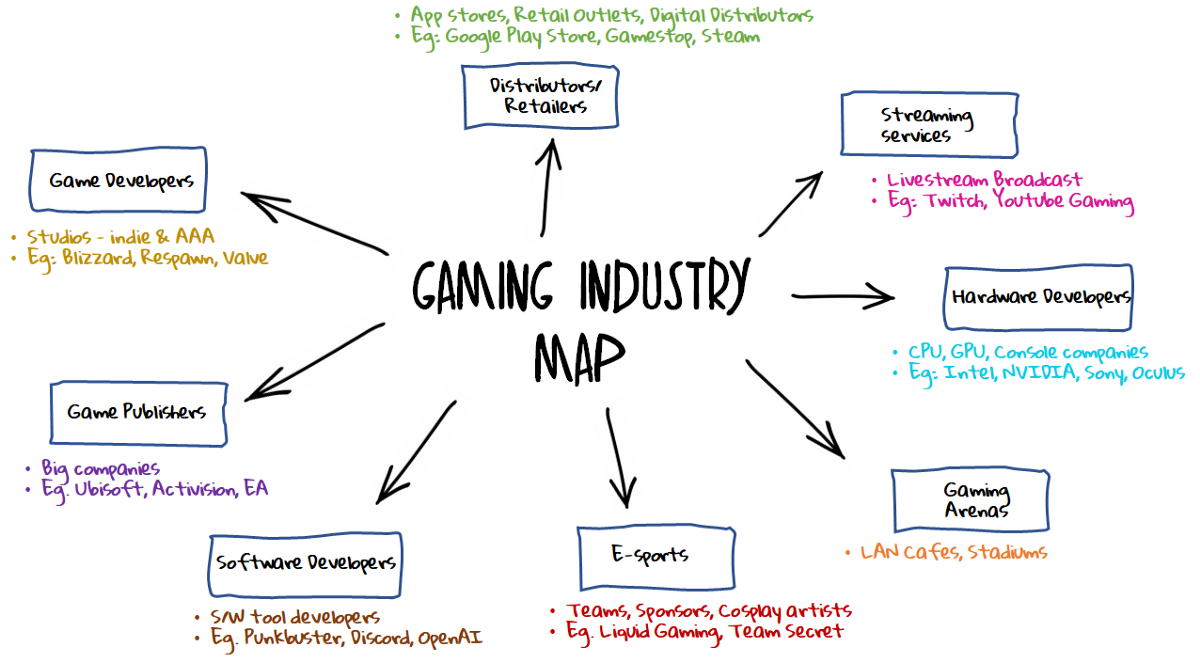 Step 4: Revenue, distribution and publishing models
Web3 opens up new business, distribution and publishing models for games.
We have already talked about the "democratization" of revenues but for me a more interesting topic is the process of game development and publishing.
Currently this part is totally centralized and only a few companies make them and control the market.
But what would happen if the games belonged to the community, if "everybody" could distribute the game?
We have already discussed the power of publishers in esports, but if the game were community-owned, how would it really affect the teams?
If instead of paying for advertising on the networks, pay the community for this through in-game incentives or being able to vote what happens and how it evolves in your favorite game.
We can have a thousand more examples… of situations that right now are only the decision and property of a company.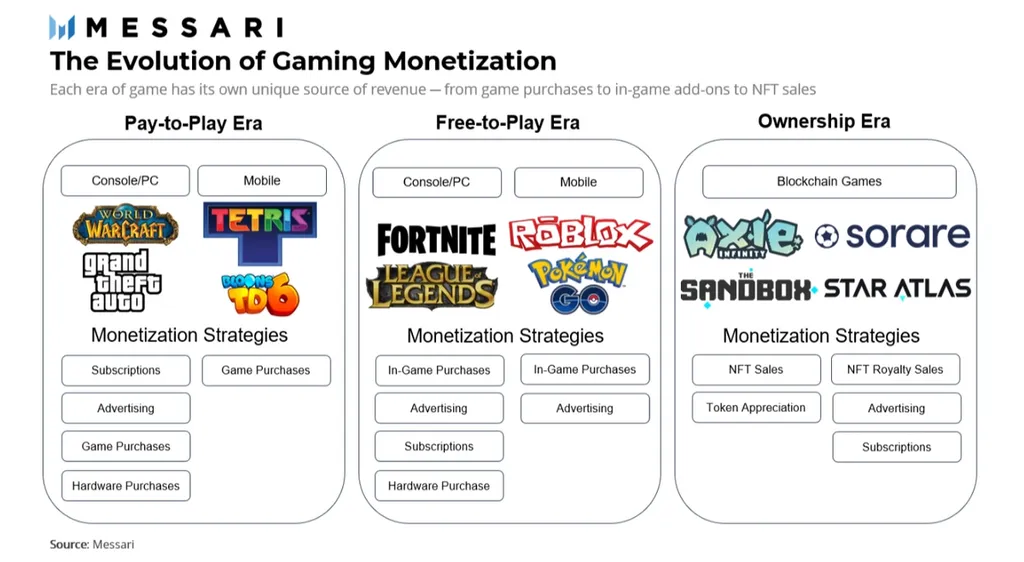 Step 5: Interoperability and Decentralization
These two points already seem like the holy grail, what everyone talks about, but no one can find it.
A month ago, at the @Blockchain World Tour event, @Dani Valdes, said that interoperability between games and blockchain metaverses will come by collaboration between projects and only by technology and it seems that these steps are starting to be taken, this very week The Sanbox and StarAtlas have announced a collaboration agreement.
Decentralization is similar to the above, we are taking steps in this direction and some games are starting to try through DAOs, but these are also in early stages of development.
"Imagine a game that is fully owned and run by a million community members, including everything from development to marketing to design. Imagine if it was easy to contribute, make the right decisions, and the biggest contributors were rewarded. What kind of individual company could compete with this pace and scale?"
And surely this is all just the beginning because both web3 and blockchain gaming are in their infancy, so we don't know what we'll have left to see.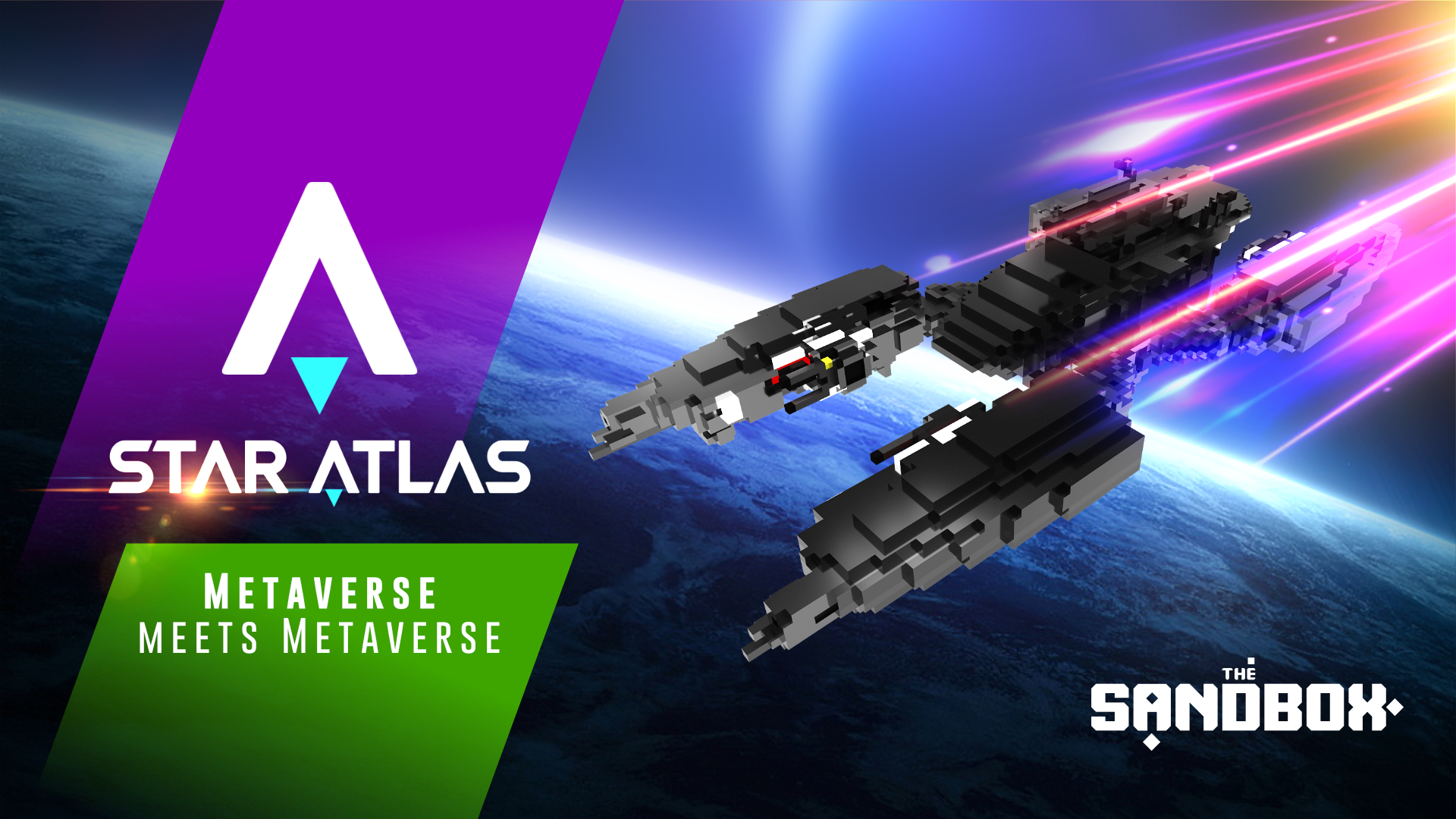 For these reasons, at Belobaba we continue to bet on the sector and investigate how it is evolving, especially in times when the markets are in the uncertain situation.
We believe that the solution is not to copy what already exists and look for a quick benefit, but to look for new formulas and trust the project. Use the token more than for its real market price, for the information it can provide us with what is happening in the community.