BELOBABA's November Newsletter: New Horizons in Blockchain and Finance
As we embark on the final month of 2023, we are thrilled to unveil our latest edition of the monthly corporate newsletter.
In the realm of talent acquisition, we proudly introduce our new Chief Marketing Officer, Diego Katzman, a seasoned and accomplished business and marketing professional with more than 12 years of experience leading successful fintechs and neobanks. Mr. Katzman will spearhead the momentous launch of the BELOBABA neobank, playing a pivotal role in helping us realize our ambitious objectives. Notably, we have made strategic internal transitions within our financial and investment departments to align with the evolving demands of regulatory compliance.
Additionally, we have strategically onboarded Jose Angel Mendez to oversee our DEFI and gaming divisions, while Enrique Suarez has taken the helm of our tokenization endeavors. These appointments mark critical steps toward delivering unparalleled value and opportunities to our thriving community within the innovative financial super app that we are set to introduce.
In our unwavering commitment to meeting regulatory standards, we are actively building our compliance team, including the appointment of a new Money Laundering Reporting Officer (MLRO) and an Anti-Money Laundering (AML) officer, following the successful acquisition of a Virtual Asset Service Provider (VASP) license.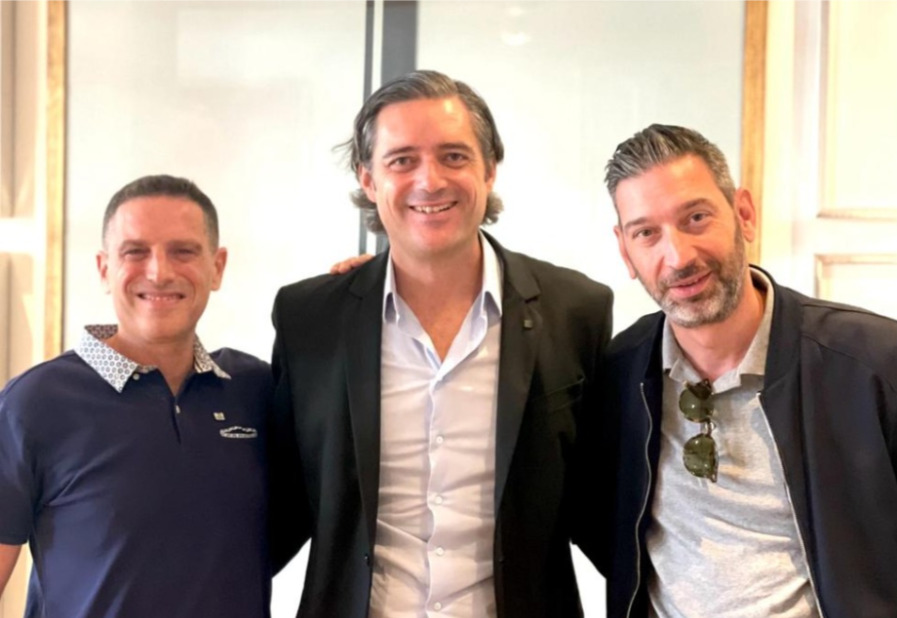 BELOBABA TOUR returns this November with a dynamic presence in multiple locations. Our journey begins in the United Arab Emirates, where we're collaborating closely with our partners to bring top-tier solutions to the BELOBABA APP as part of our expansion into this thriving region.
Towards the end of the month, we're set to make waves at three prominent events, starting with the prestigious BDZ event | El principal evento Web3 en español, the foremost Web3 gathering in Spanish, hosted in Zaragoza. At this event, our CEO, Pau Roig, and Jesús Sánchez-Bermejo will unveil exciting developments in our project.
We're also proud to announce our participation in an exclusive, invitation-only event hosted by BNP Paribas, known as INNODAYS. Here, we will share insights and engage in discussions on the latest trends in blockchain, finance, digital assets, and Bitcoin alongside industry colleagues.
Wrapping up our eventful November, we'll be in Quito, Ecuador, with Daniel Hernández and more representing us, thanks to the kind invitation from our new partners at Blue Ocean Hotel & Resort, who specialize in hotel tokenization. Currently managing three hotels 🏨🏨🏨 and with plans for two more in the near future, the Blue Ocean team consists of well-connected professionals and business leaders from Ecuador. For more information about their token, visit blu-token.com.
This November promises to be an exciting and eventful month as we continue our mission of expansion and innovation in the world of blockchain and finance.
As previously announced, BELOBABA has secured a coveted Virtual Asset Service Provider (VASP) license in Europe, marking a momentous stride towards stringent regulatory compliance and instilling trust among our valued users and partners. This landmark achievement serves as the inaugural move in aligning our company with the rigorous stipulations set forth by the forthcoming European MICA regulation.
In the vibrant city of Barcelona this October, our dedicated team convened for a pivotal meeting to initiate the launch of our exchange, OTC services, and neobank. Brace yourselves for the impending opportunity to unlock your crypto-tolerant IBAN account, facilitating seamless transitions between fiat and cryptocurrencies. Stay tuned, as all official communications will soon commence through our revamped website at www.belobaba.io, ushering in a new era of high growth.
From the perspective of KHAN token, a pioneering tokenized fund that embraces security tokens for investments in digital assets, we are thrilled to share some exiting updates from our invested projects. In the realm of mobile gaming, we're proud to highlight Team Queso, and the successful launch of Wonder Wars by Chili Cheese Games, with the innovative addition of Metaworlds.
Further, Satay Labs has embarked on an exciting collaboration with Movement Network Movement Labs, aiming to shape the future of finance in DEFI. This strategic partnership also signifies the delivery of premium solutions to our esteemed BELOBABA App community. In the words of their founder, Cooper Scanlon, "I imagine a world where instead of cash sitting in a bank account losing money to inflation, it can instead be onramped directly into staking contracts of various risk and complexity."
Shifting our focus to education, we are thrilled to announce our collaboration with esteemed institutions such as the Instituto Español de Analistas, Escuela FEF, and Blockchain Institute & Technology. Together, we've introduced the inaugural edition of the Course on Management and Valuation of Digital Assets, a specialized program that redefines financial education and deepens comprehension of the digital economy.
In addition, we've initiated new courses, including topics such as Trading with Leverage with the guidance of Jesús Sánchez-Bermejo, Gamefi led by Jose Angel Mendez, and Asset Tokenization, directed by Enrique Suarez. These courses expand the horizons of knowledge and expertise in their respective domains.
We extend our heartfelt gratitude to the entire BELOBABA team, our invaluable partners who have supported us, and our dedicated community for their unwavering backing. We're eagerly anticipating the forthcoming v1 launch, and we assure you, it's just around the corner. Stay tuned for more exciting developments!